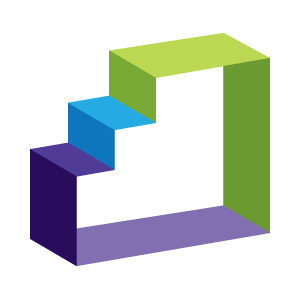 Annual Meeting - March 15, 2018 from 5:30pm - 7:30pm
Join us for the MCEDC Annual Meeting on March 15, 2018 at the Galaxy Restaurant in Wadsworth Ohio located at 201 Park Center Drive.  Networking begins at 5:30 followed by dinner and our Organization in Review – a 30 year history.  In addition, this gathering of 150-200 members, community leaders, business executives and local elected officials will hear an update on our economic development successes from the previous year and learn what our plans are for the new year.  We hope you can join us!
RSVP by March 9th at https://2018mcedc-annualmeeting.eventbrite.com
Member Meeting - April 19, 2018 Medina District Library
Join us Thursday, April 19, 2018 for the State of the Cities presentation in the main meeting room at the Medina Library – 210 S Broadway St, Medina, OH 44256.
Each year our membership looks forward to hearing from Brunswick, Medina, Seville, and Wadsworth about where the cities have been, what they are doing now and where they are going. And we might just have a food-challenged issued again! Be sure to RSVP by emailing afink@medinacounty.org.
Member Meeting - June 21, 2018 Western Reserve Masonic Community Chapel
We all network to meet new people but that can be a difficult prospect. MCEDC comes to the rescue! Join us for speed networking at the Western Reserve Masonic Community Chapel and meet up to 10 new people as you move around the room. Last year participants said it was the best opportunity for meeting people they have found!
Western Reserve Masonic Community – 4931 Nettleton Rd., Medina Ohio
Member Meeting - September 20, 2018 RPM International Headquarters
Join the membership at RPM Headquarters Lodge to hear from the US Department of Labor. Labor challenges aren't getting smaller and everyone is focused on how to help our companies overcome these challenges! Be sure to RSVP by emailing afink@medinacounty.org.
RPM – 2628 Pearl Rd., Medina, OH 44256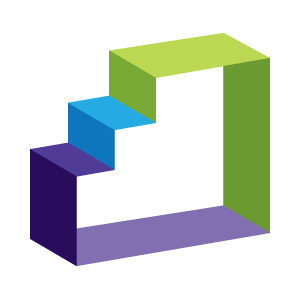 2018 Business Awards - October 11, 2018 - Blair Center, Westfield Center
Join us for the 2018 Medina County Business Awards! Known as the best networking event of the year, this event is completely underwritten by Westfield Bank and is free to attend. RSVPs are a must as space is limited!
Member Meeting - December 13, 2018 - Wadsworth Council Chambers
Join us in the Wadsworth Council Chambers to hear our yearly Legislative Update. Our legislators want to share what has happened this year and give you an opportunity to ask questions as well as voice your concerns. Be sure to RSVP by emailing afink@medinacounty.org.
Employer Resources Expo - April 5, 2018 at Weymouth Country Club
Many companies are experiencing challenges finding employees, training them, and retaining them. The Employer Resources Expo brings together workforce solutions providers in one space so you can talk to them all and find solutions to your workforce challenges. Providers include organizations with direct lines of communication with potential candidates, training partners, benefits providers, retention specialists and more. Bring your HR teams to the Expo from 8:00am – 12:00pm to meet and talk with these great solutions providers!
Weymouth Country Club – 3946 Weymouth Dr., Medina OH 44256
Member Meeting - May 17, 2018 - Lodi Community Hospital
Lodi Hospital has undergone a number of changes over the years and has emerged as a healthcare leader in our area. As part of the Cleveland Clinic system, they have struck a balance between being part of a large healthcare system while providing a crucial local community function. Hear about their efforts and tour the facility on May 17. Space is limited to 60 and RSVPs are required. RSVP by emailing afink@medinacounty.org.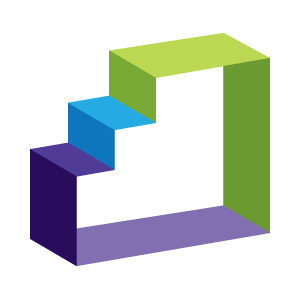 Bicentennial Cookout and Scavenger Hunt - July 19, 2018 - Blue Heron
MCEDC is thrilled to be celebrating 30 years serving Medina County. But that isn't enough! We have teamed up with the Bicentennial committee of Medina County to celebrate 200 years of Medina County as well! Come and network with fellow business professionals while learning just a little bit about Medina County's rich heritage.
Made in Medina County Day - October 5, 2018
Join us for plant tours throughout the county to celebrate Made in Medina County and National Manufacturing Day! And keep your eyes peeled – you might just see an elected official rolling up sleeves and working along side the employees!
Member Meeting - November 15, 2018 - TBD
Join us on November 15, 2018 to hear the results of the Comprehensive Economic Development Strategy MCEDC has been working on all year. This comprehensive approach to development has included individuals, groups and companies from all over the county to ensure everyone had a voice. We are thrilled to share the results with you! Be sure to RSVP by emailing afink@medinacounty.org.